Stegna is a small village in northern Poland. It is quite popular among tourists so in summer months you definitely won't be alone on the beach. However, if you go further from the main descent you may find less crowded and equally attractive places. When you decide to go there before the season begins, irrespective of wherever you find yourself you may see views like these: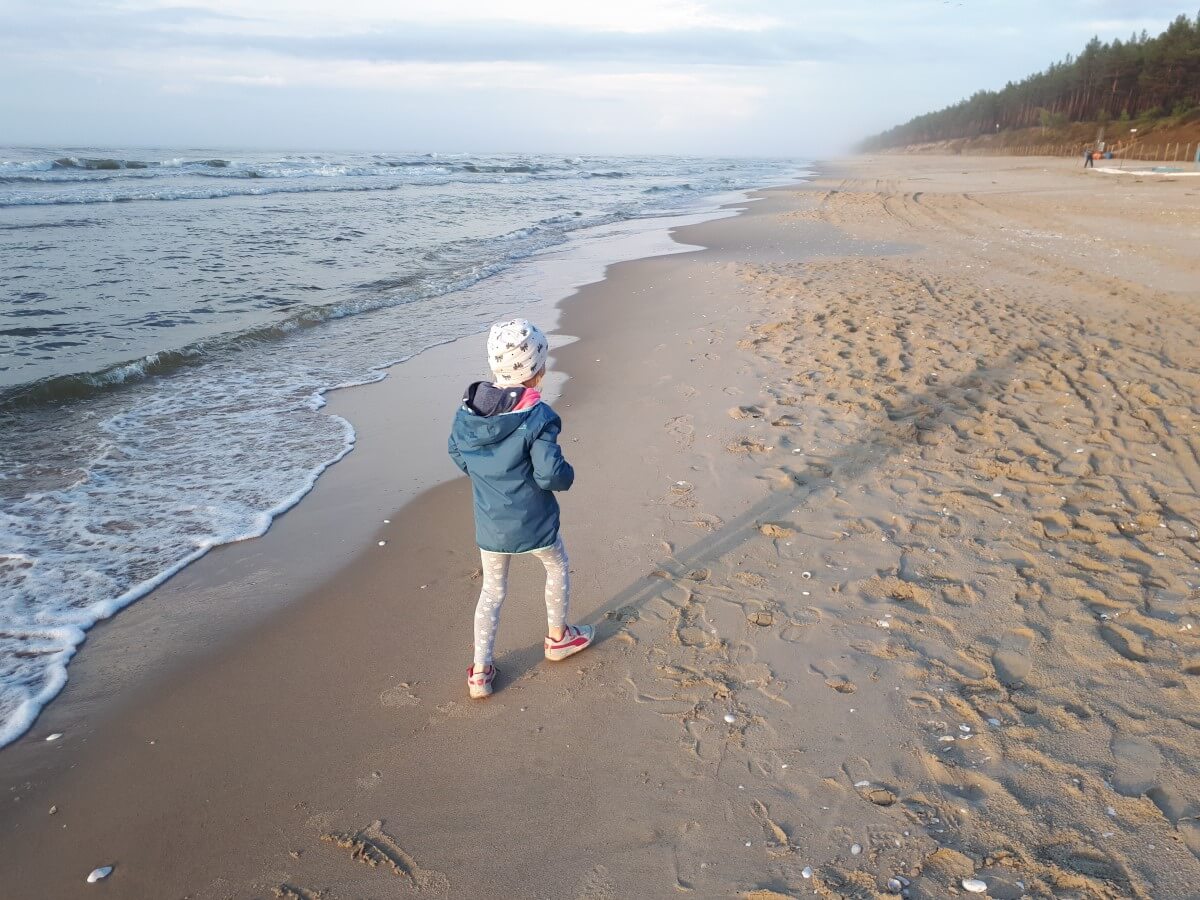 The beach itself is located at quite a comfortable distance from the main buildings where restaurants and other shops or houses are located. Speaking of which, there are not many but enough places to have a tasty meal. You will find there fish, meat meals, soups and of course ice creams.
A relaxing walk in the pines will give you a shadow and a nice break from sunbathing: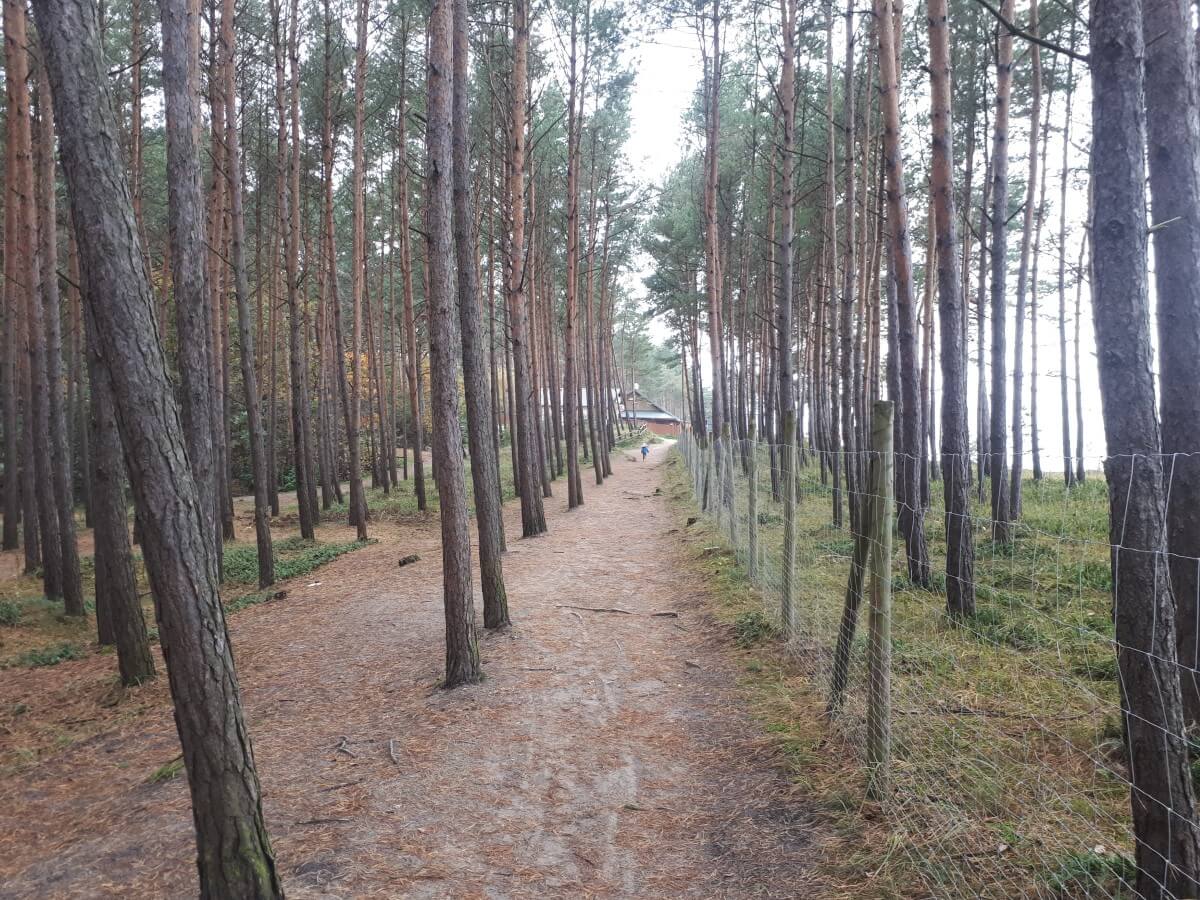 Right by the pine forest and by the main descent to the beach lies the famous Radio One Boulevard. You can take a rest at one of the benches named after popular Polish Radio broadcasts i.e. "Lato z Radiem" and "Sygnały Dnia". Tourists of all ages love this place as they get a chance to admire the Baltic Sea and breathe the fresh air containing iodine and at the same time see some famous landmarks.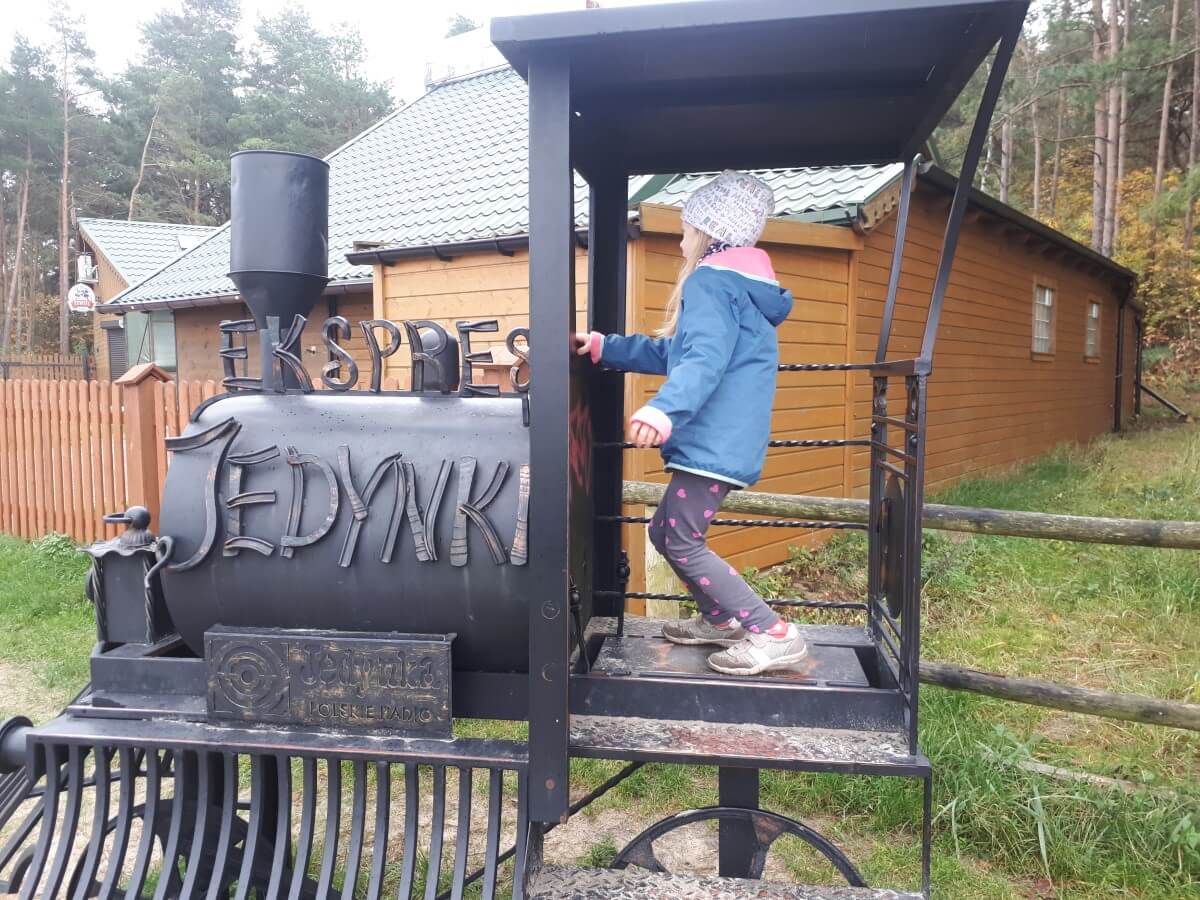 A few steps away from the Radio One Boulvard there is another tourist attraction – a fishing harbour. You can get there going down the Morska street. You can admire ships and cutters pulled out of the sea. Besides, you should also grab the opportunity to taste freshly caught fish. There is a fish smokehouse located there.
If you feel like seeing some interesting places you can visit a well-known church located in Stegna. The church dates from the late 17th century and is located at the main road (Gdańska) running through the village so you can't miss it. You will find there antique organs.You may also admire painting on the ceiling of the temple depicting events from the end of the Thirteen Years' War. This is from the time when peace negotiations were carried out in Stegna.
Another point worth visiting is a private museum Bursztynowa Komnata (The Amber Chamber). You will be able to see there fine specimens of amber. In the Amber Museum visitors can see a collection of unique lumps of Baltic amber and insects as well as plants trapped in them. This is a great place to learn more about the beginnings of amber and ways to distinguish between the true amber and counterfeits.